YOW! Night 2017 Brisbane – Andrew Betts & Hannah Malcolm – Aug 10

The Power of the Network
Web developers are increasingly responsible for the performance of the sites they build, and there is now a plethora of advanced tools and services that allow developers to hone front end performance as never before. But the network can still be your biggest bottleneck.
This talk will discuss best practices and creative strategies for using caching, purging, preloading, server push, streaming, and other technologies to make sure your site hits your user's browser at top speed.
ABOUT THE PRESENTER: ANDREW BETTS
Andrew is a web developer and principal developer advocate for Fastly, working with developers across the world to help make the web faster, more secure, more reliable and easier to work with. He founded a web consultancy which was ultimately acquired by the Financial Times, led the team that created the FT's pioneering HTML5 web app, and founded the FT's Labs division. He is also an elected member of the W3C Technical Architecture Group, a committee of nine people who guide the development of the World Wide Web. He will be talking about the power of the network.
In Brisbane, this Andrew Betts's presentation will be followed by Hannah –
Delivering a Web Experience in 10KB
With the average size of a web page growing larger every year, is it possible to deliver a compelling web experience in less than 10KB, without the need for JavaScript? Learn about the challenges and breakthroughs in designing and building an entry for the 2016 A List Apart Competition that ended up winning Best Design.
ABOUT THE PRESENTER: HANNAH MALCOLM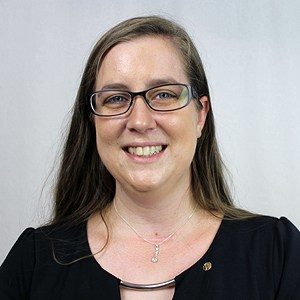 Hannah Malcolm loves pixels and code. She can usually be found in front of a screen, researching front end techniques, or embarking on a new digital project. When she isn't in front of a screen, she loves exploring national parks with her family and travels everywhere with a notebook for sketching out ideas, or scribbling down thoughts.
ABOUT THE MC: JOHN ALLSOPP
John Allsopp runs the Web Directions conference series. He has a background in computer science and mathematics, has developed software and written books, courses, tutorials, and articles for web designers and developers. He also speaks not infrequently on all things web in Australia and around the world.
VIDEOS

YOW! Nights August 2017 Hannah Malcolm:
Andrew Betts – The Power of the Network