Fred George / Kevin Lynagh – Agile JIT / ClojureScript – 3, 4 June
SUMMARY
Agile borrowed from the JIT manufacturing processes originally at Toyota. The Agile  Manifesto itself summarized the key aspects brought into programming from JIT.
Original Agile processes like eXtreme Programming (XP) brought breathtaking speed of delivery to a waterfall world. But Agile has not stood still. From XP's original (and aggressive) 2­3 week iterations, we now see individual programmers pushing new functionality to live systems several times a day!
Acceleration drives changes to an organization's processes and skills, just as the original shift to Agile from Waterfall. However organizations reluctant to address such changes inhibit the acceleration. Indeed their attempts to accelerate often result in lower morale and flawed delivery; these failures drive conservative (and destructive) attitudes against change.
In this talk, Fred will address a myriad of drivers for faster delivery:
Available technologies, including Cloud, languages, and new frameworks
Shift toward active monitoring rather than one­time acceptance testing
Refined, lighter processes consistent with shorter cycles
Architecture that is fault­tolerant rather than provably perfect
Shift toward trying ideas rather than firm requirements
Reduction in role specialists
Reduction in delivery team size
For each of these drivers, he will describe teams that have taken these steps and the corresponding accelerated delivery.
Fred George is a developer and co­founder at Outpace Systems, and has been writing code for over 46 years in (by his count) over 70 languages. He has delivered projects and products across his career, and in the last decade alone, has worked in the US, India, China, and the UK. He started ThoughtWorks University in Bangalore, India, based on a commercial programming training program he developed in the 90's. An early adopter of OO and Agile, Fred continues to impact the industry with his leading­ edge ideas, most recently advocating Micro­Service Architectures and flat team structures (under the moniker of Programmer Anarchy). Oh, and he still writes code!
VIDEOS


Using ClojureScript w/ Heavy Industrial Equipment with Kevin Lynagh
Keming Labs, Kevin Lynagh's company, was commissioned by a client in the energy sector to design and build a custom heavy equipment inspection tool. The tool was designed with Harel Statecharts and implemented with ClojureScript running on an Android device.
In this talk, Kevin will discuss this approach; in particular, how explicit immutable data yielded fast, on-device prototyping, easy-to-implement visual testing tools, and improved cohesion between developers, designers, and the end customers.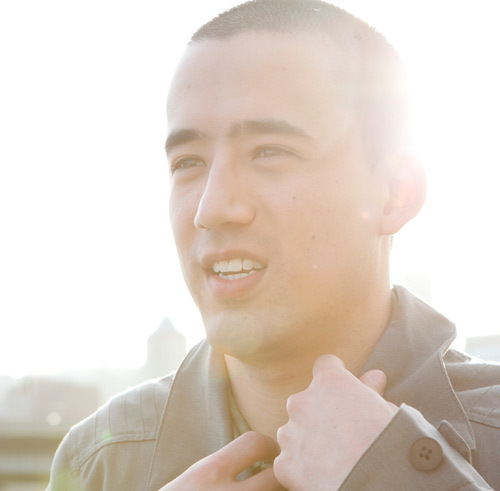 Kevin Lynagh is a Portland, Oregon-based designer and computerist. Kevin is also an active contributor to the Clojure/Clojure Script community and a popular UX, Clojure and Maker speaker. Kevin has contributed patches to the ClojureScript compiler itself and has build one of the first ClojureScript iPhone apps back in 2013 which strikin design got him great press including on the New York Times, Guardian and Wired. Kevin has also designed software for wind turbine technicians, bioinformaticians, meteorologists, and manufacturers of hipster housewares.
VIDEOS


YOW! Night Sponsors
Thank you to our community sponsor ThoughtWorks, our Melbourne drinks sponsor Aconex and to our venue sponsor Optiver.